Metal Structures and Roofs
We manufacture and assemble metallic structures with the highest quality standards.
Manufacturing and assembly of structures
We may create new spaces in open areas according to your needs.
Self-supporting modules for mobile activities (booths, storage spaces, etc.).
Implementation and/or reorganization of industrial activities in the presence
or absence of its workers.
 Comprehensive construction of buildings made up of several modules, all of
them made to measure to meet the needs of each project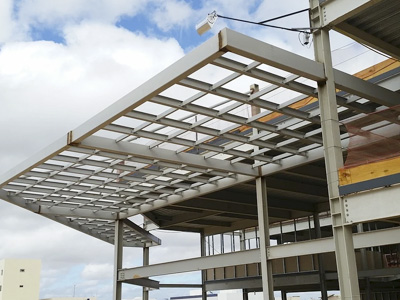 Study and assembly of roofs and façades
Study and assembly of different kinds of roofs and façades both on new buildings or in need of rehabilitation.
Sandwich panel roofs, corrugated sheets, etc
Replacement of skylights.
Rehabilitation of roofs of industrial buildings, repair of gutters and double roofs.
Sandwich panel façades, acoustic panels and other works related with acoustic or energy efficiency for factories
Specialized technical staff
Our staff are technically specialized so as to ensure the correct execution of all phases of the project.
Visits to make contact with the client and to get to know the particularities of each project.
 Preliminary economic feasibility study with a first draft of the project.
 If needed, project development and drafting.
 Specific measurement and drafting of the final offer for the realization of the project.
Construction management with own means, materials and staff.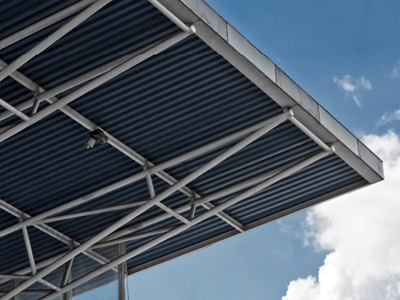 Metal roofs are a great choice for their fire-resistance, longevity and quick installation.
The material is surprisingly lightweight and excellent at protecting from the sun's heat, a feature that contributes to energy saving.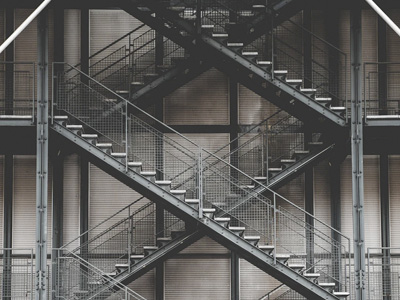 Industrial metal stairways provide safe and convenient access to virtually any area.
Prefabricated stairways are perfect for permanent or temporary indoor and outdoor use.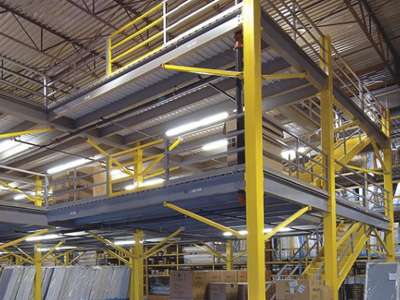 Structures and Mezzanines
Metal structures and mezzanines require a unique configuration of their components with a high strength-to-weight ratio that offers increased rigidity and improved performance. It is an economical and innovative method to facilitate the construction
of metal mezzanines in buildings.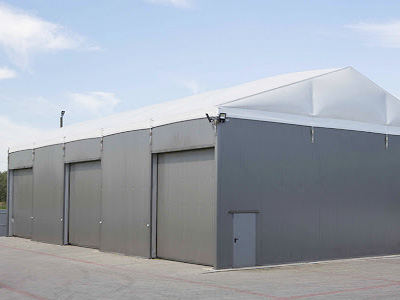 Aluminum is the preeminent structural material for industrial buildings and demountable tents as it is lightweight, flexible and inexpensive. It often becomes the ideal choice for a demountable warehouse with limited use over time. It can even become an option strong enough to withstand harsh climates.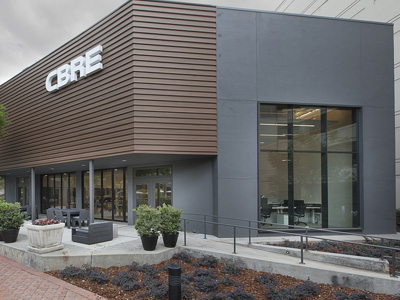 Façades and Store Shutters
Façade are essential for the proper functioning of buildings and as climate regulators for the comfort of their occupants. They reduce energy costs and create a healthy, safe and secure environment, while contributing significantly to the architectural design of a building.
C/ Thomas Edison, 17-18 | 08280 Calaf (Barcelona)